"Song to Song", la nueva película de Terrence Malick, es sobre dos parejas (Rooney Mara, Ryan Gosling, Natalie Portman y Michael Fassbender) que "persiguen el éxito a través de un paisaje de seducción y traición de rock'n'roll", según informa Pitchfork. La película tiene lugar en la escena musical de Austin y se estrenará apropiadamente en SXSW este viernes, 10 de marzo. Malick filmó escenas en el SXSW de 2012, así como Austin City Limits y Fun Fun Fun Fest de 2011 y 2012, reclutando actores interactuando con bandas tanto dentro como fuera del escenario. Durante años, los detalles exactos de la película fueron un misterio. Ahora, los créditos completos de la película han sido revelados, acreditando a cada artista involucrado.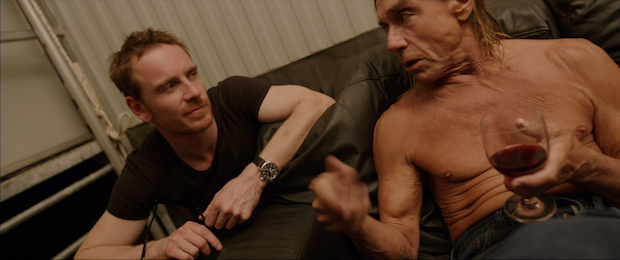 Lykke Li interpreta a la ex amante de Ryan Gosling y los dos tocarán "It Hurts to Be Alone" Bob Marley y The Wailers juntos, en una versión producida por Nigel Godrich. The Black Lips interpretan a la banda de Rooney Mara y una escena, grabada en Fun Fun Fun Fest, en la que Val Kilmer usa un amplificador mientras Mara toca la guitarra en el escenario estará en la película. Dana Falconberry interpreta a la hermana de Rooney Mara. Black Joe Lewis & the Honeybears interpretan una banda consiguiendo su disco producido por Michael Fassbender.
Iggy Pop, Patti Smith, Red Hot Chili Peppers, John Lydon y Alan Palomo (mejor conocido como Neon Indian) tienen apariciones, interpretando a sí mismos. Diplo, Tegan and Sara, Florence Welch, Big Freedia y Spank Rock también tienen cameos en "Song to Song".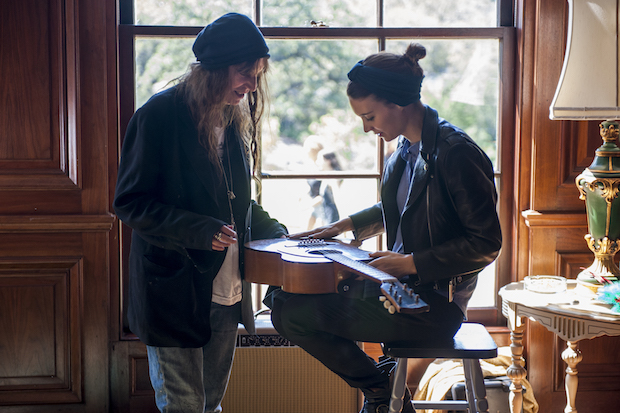 Una canción inédita de Patti Smith llamada "God Running" aparece en "Song to Song". La película también incluye música de Die Antwoord, Bob Dylan, The Plasmatics, Julianna Barwick, Meredith Monk, Gyptian, Sharon Van Etten y más.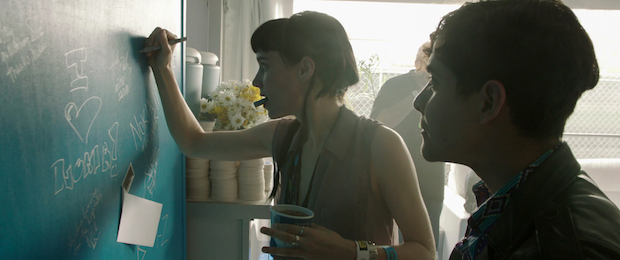 Arcade Fire, Iron & Wine y Fleet Foxes están entre los artistas que fueron filmados pero no terminaron en la película. Christian Bale también rodó escenas que no hicieron el corte final. (Por desgracia, no llegaremos a ver esa escena de Christian Bale tocando los bongos con Fleet Foxes).
Revisiten el trailer de "Song to Song":